Columbia University School of International and Public Affairs Dense Urban Warfare Conference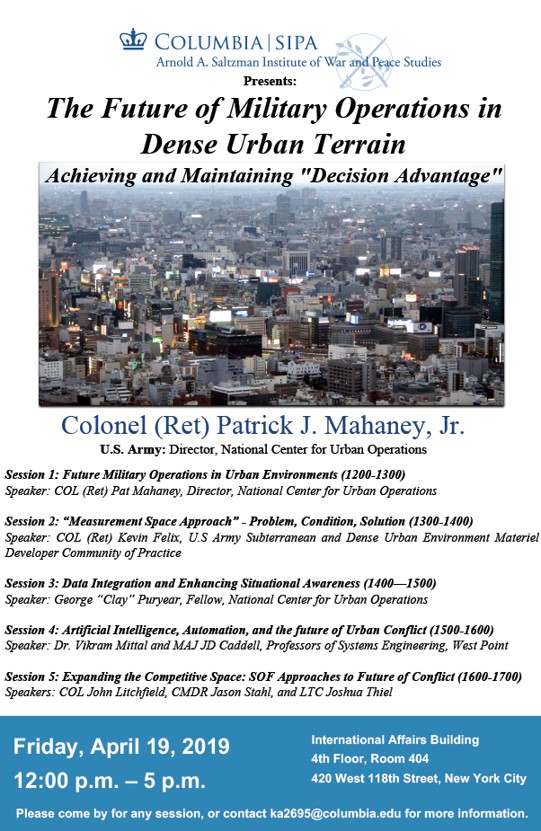 The National Center for Urban Operations (NCUO) provided subject matter expertise in support of a capstone exercise to explore the future of military operation in dense urban terrain at the Columbia University School of International & Public Affairs (SIPA) under the direction of the National Security Innovation Network (NSIN). The purpose of the exercise was to assemble a multi-faceted team of experienced practitioners to address the challenges associated with such complexity. In fulfillment of this intent, NCUO joined leaders from the Special Operations and academic communities to specifically address the strategic context and situational awareness requirements of this unique battlefield.
]More information about this exercise can be found here.
The event occurred on 19 April 2019.

Unclassified / /  Distribution A Public