The National Center for Urban Operations Dense Urban Operations Solution Portfolio
Purpose : The National Center for Urban Operations (NCUO) was formally established in February 2018 at Fort Hamilton, New York City as a a team of experienced practitioners & public servants uniting the larger network of interest in order to generate material, educational, training, and conceptual solutions to the emerging problems associated with the asymmetric threats and complex characteristics of the dense urban environment . Our portfolio follows, with featured projects below:
Total Events: April 2016 – June 2020
Conceptual : 8
Educational : 12
Training : 35
Material : 7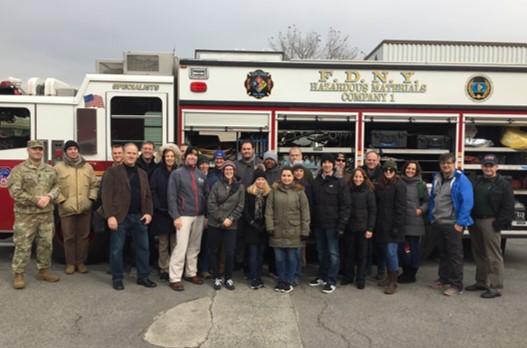 Publications & Podcasts :
• Pat's essay "Observations for Practitioners of Complex Operations" reflects on the convergence of complexity in the dense urban environment and the adaptations required by practitioners published in July 2010 by NATO's Defense College here.
• Outputs from the US Army "Current and Future Operations in Megacities" Conference in Tokyo from 16 – 19 July 2019 can be found here.
• Joe is featured on a February 2020 podcast entitled "Subterranean Warfare" with the Modern Warfare Institute at Westpoint here.
• Pat is featured on a March 2020 podcast entitled "Preparing Militaries for the Complexity of Megacities" with the Modern Warfare Institute at Westpoint here.
Partner Resources :
• The Modern Warfare Institute's (MWI) Urban Warfare Project offers podcasts and publications here.
• The National Security Innovation Network (NSIN) Defense Innovation Network (DIN) Dense Urban Environment Community offers discussion boards, resources, and innovation forums here.
Unclassified / /  Distribution A Public